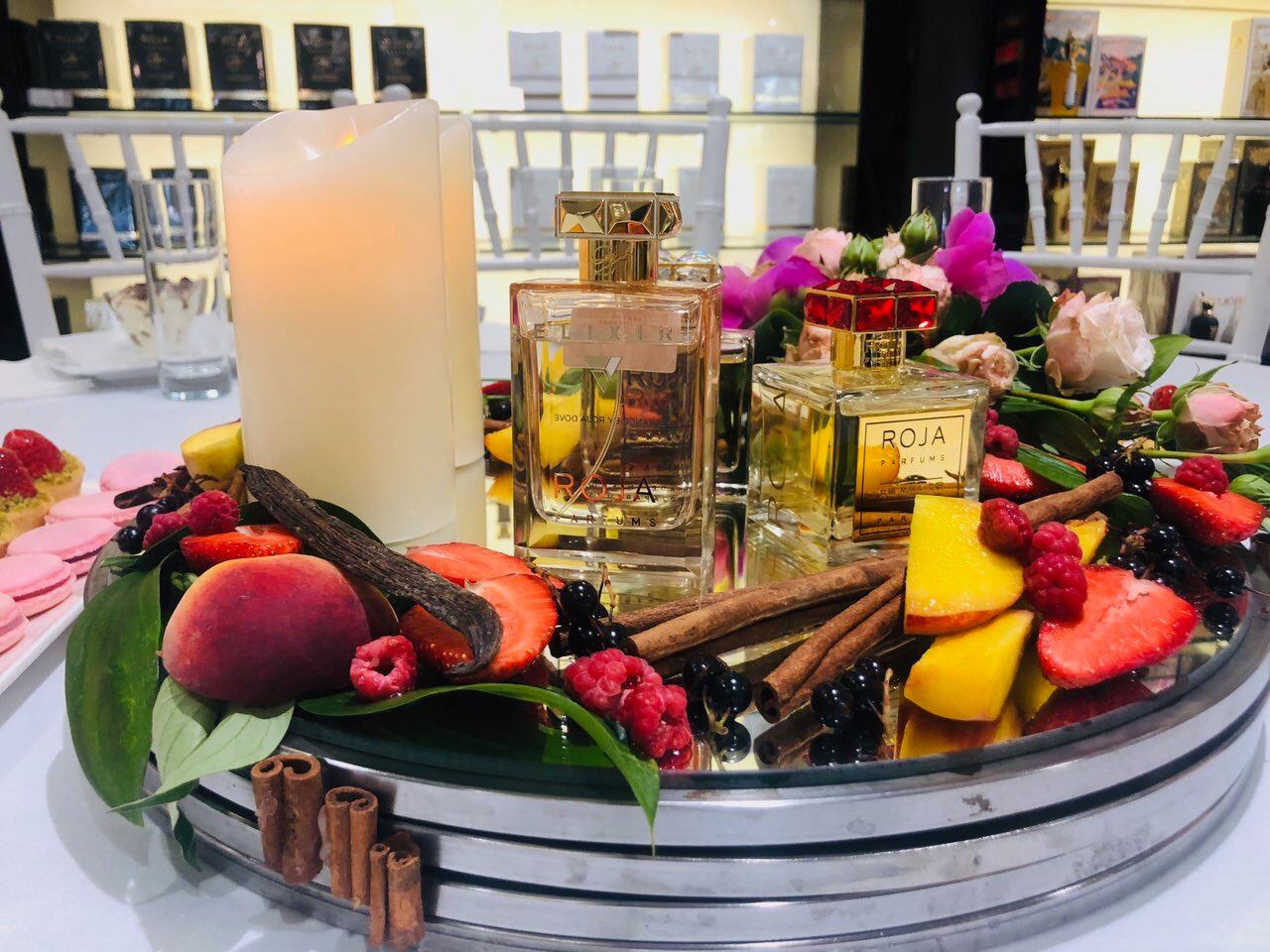 ROJA Parfums' Master-class
2019-05-18
The concept for Roja Parfums is simple; it is Roja's fundamental belief that there is a perfect perfume for everyone, and the collection is a balanced palette of scents that allows a client to find the perfect scent for them.
There was a reception for Roja Parfum's new creation ELIXIR in cosy atmosphere on 18th May.
Andrew Rite, the Global Ambassador of Roja Parfums visited Armenia to kindly represent the new fragrance to our dear customers and bloggers.
ELIXIR is a sweet, fruity and warm eastern fragrance with notes of Rose, Raspberry, Peach and Vanilla. A single drop of ELIXIR can transform you into a goddess…