You have visited the Hermitage online shop of unique perfumes and cosmetics. Hermitage is the official representative of a number of brands in Armenia. Founded in 2012, Hermitage has 11 stores, 8 of which are located in the capital Yerevan and 3 are in Gyumri, Vanadzor and Stepanakert.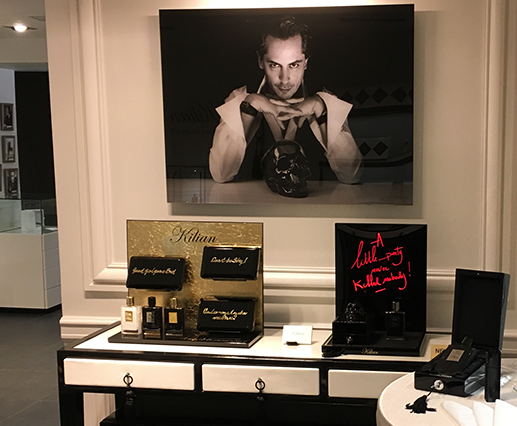 05/04/2019
"Love is life's narcotic—its folly and its freshness. It is something we return to, in spite of ourselves, like any proper addiction…" says Kilian Hennessy.
Kilian and Hermitage organized an event dedicated to Mother's and Beauty Day. The atmosphere was cosy and the new creations "Love don't be shy Eau Fraiche", "Good Girl Gone Bad Extreme" and scented lipsticks "Le Rouge Parfum" were introduced to our dear customers. All the guests received surprises prepared by Kilian and Hermitage.